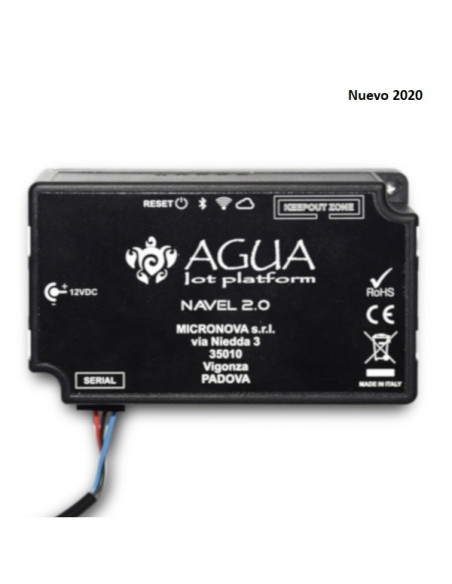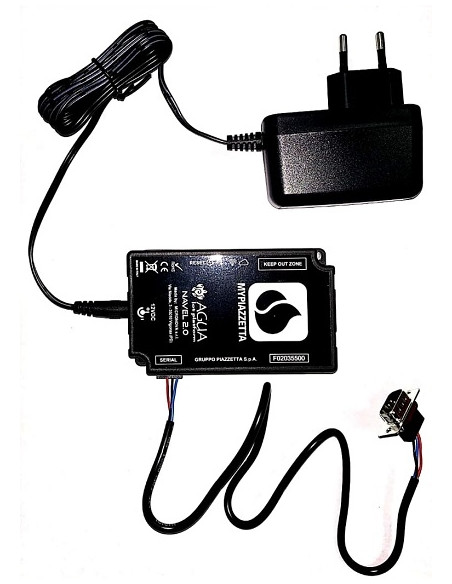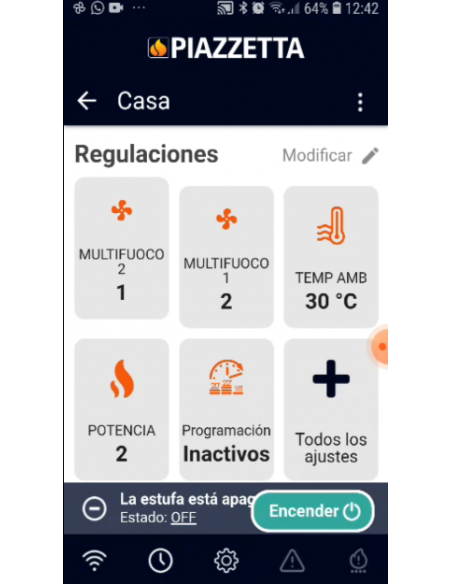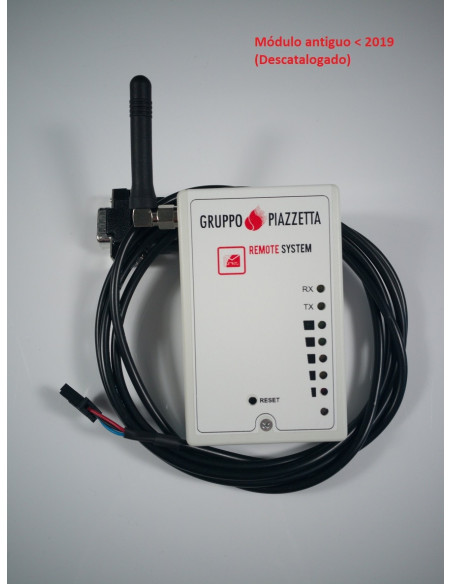 Check here the price for the Canary Islands
×
Orders to the Canary Islands, Ceuta and Melilla
Orders to the Canary Islands, Ceuta and Melilla are exempt from VAT, however a rate of 4% at all product prices due to handling and handling fees.
The price of this product for the Canary Islands, Ceuta and Melilla is 299.97€
Wifi and bluetooth module, to control your Piazzetta and Superior pellet stove from the android and iphone mobile application. It is valid for most stoves with a version of 13.1 onwards or stoves from 2014 onwards.
Please let us know your stove model and year when purchasing, as this module is compatible with 95% of stoves.
The installation, although easy for most people with basic computer skills, must be done by a computer technician.
Below you will find the video of the Wi-Fi module installation in the Piazzetta app.
ORIGINAL replacement for Piazzetta and Superior pellet stoves and fireplaces. Official reference N08013012.
We have access to all parts of the manufacturer Piazzetta and Superior. If you cannot find the part here, please go to vidacalor.com and fill in the form so that the technicians can identify your part. > Click here. <
Customers who bought this product also bought:
Piazzetta pellet spare parts
ST RT51101150 PUE
Piazzetta pellet spare parts
ST RG07030520 PUE