*20% DISCOUNT awnings and windows, info tel. 868619119
*Discounts for the public and professionals for orders with collection in a physical store or shipping management on behalf of the client. (phone orders only)
Store hours: mornings from 10:30 a.m. to 1:00 p.m., afternoons from 5:00 p.m. to 5:00 p.m. to 7:00 p.m., Saturdays from 9:30 a.m. to 12:30 p.m.
FOR EXCLUSIVE DISCOUNTS FOR PROFESSIONALS CALL PHONE 868619119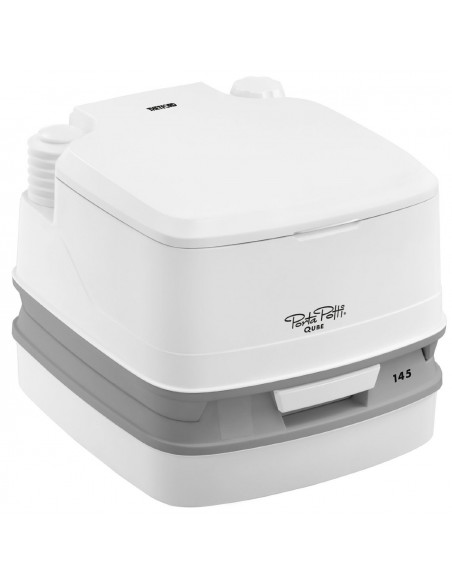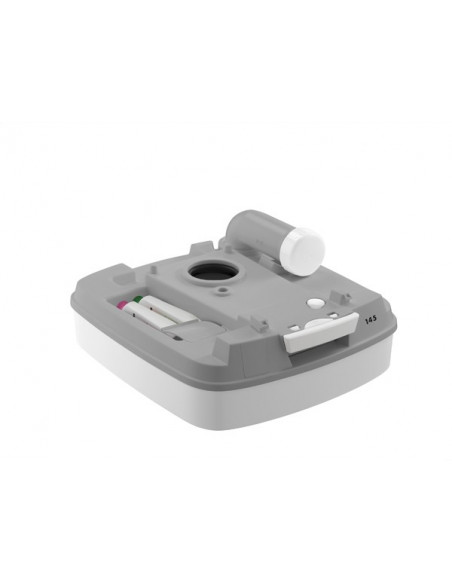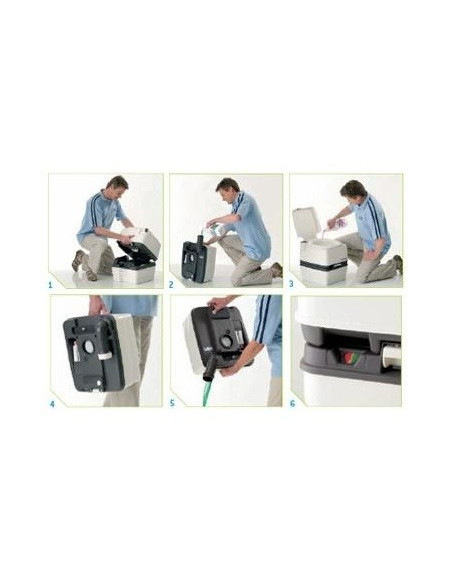 Due to the type of product (intimate hygiene) we will not be able to accept ANY return of WC once it is unsealed, you must make sure of the measurements before ordering.
Check here the price for the Canary Islands
×
Orders to the Canary Islands, Ceuta and Melilla
Orders to the Canary Islands, Ceuta and Melilla are exempt from VAT, however a rate of 4% at all product prices due to handling and handling fees.
The price of this product for the Canary Islands, Ceuta and Melilla is 59.31€
Porta Potti Qube 145 Thetford Portable WC Toilet for caravans.
If you are looking for a comfortable, practical and durable portable toilet that does not have to be connected to a Thetford sewer or flushing system, then we have the perfect solution for you: the Porta Potti.
Main features:
High quality lightweight plastic.
Practical and durable use.
Integrated drainage channel.
Practical vent button for splash-free emptying.
Various tank discharge systems.
Wide range of Thetford toilet care products and replacement parts.
High quality achieved through years of experience developing portable toilets.


MEASURES : 330 high x 383 wide x 427 deep
COLOUR: Gray
WASTE TANK CAPACITY : 12 L
WATER TANK CAPACITY: 15 L
NET WEIGHT: 3.6 Kg

Use:
Both parts are easily assembled and disassembled by means of a handle located at the rear of the toilet.
Pouring the right amount of Thetford toilet care products into the waste container via the drain spout is very easy
The liquid for the water and cistern (Aqua Rinse) is poured directly from the top of the water cistern.
The lightweight waste container is easy to transport.
All models feature a unique integrated swivel drain chute that makes the emptying process as easy as possible. No need to disassemble or clean separate parts. The waste tank also has a ventilation button, which is pressed during emptying to avoid annoying splashes.
The Porta Potti consists of two sections. In the upper one, there is the water tank and the bowl, with a removable seat and lid. At the bottom is the waste deposit.
You might also like
Toilet Chemicals
Thetford
st 500522 914474 30645CQ INA
Customers who bought this product also bought: