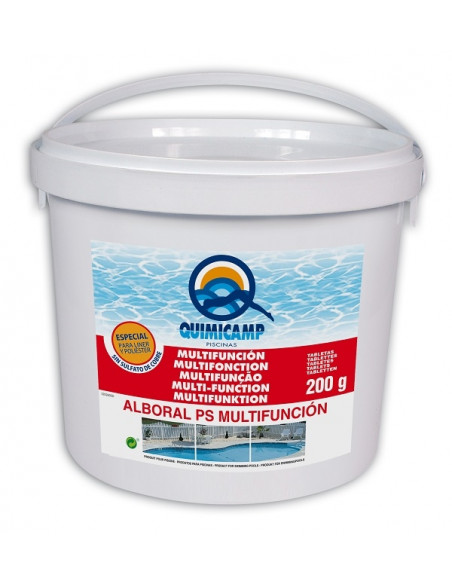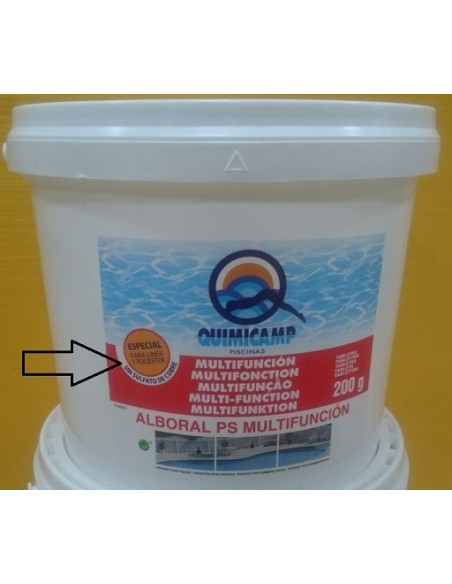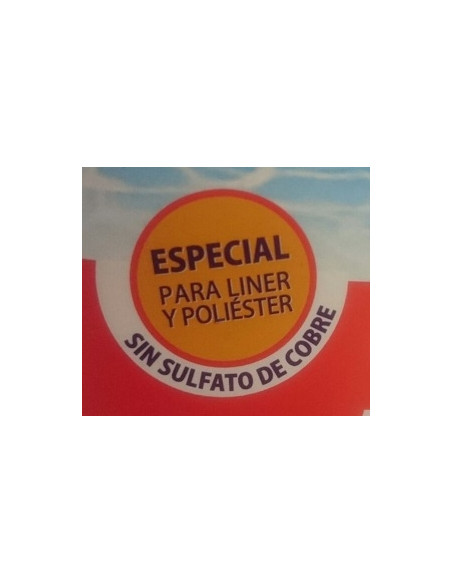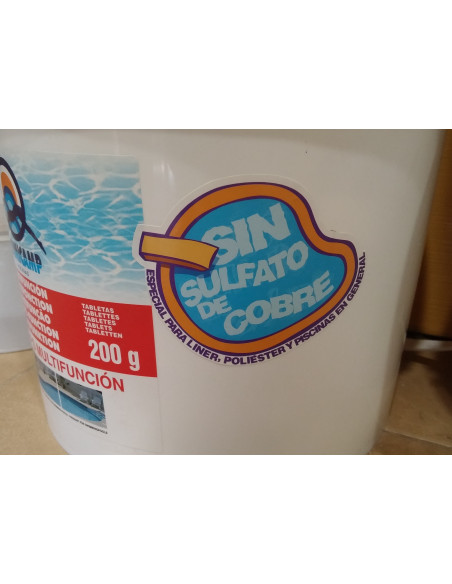 Check here the price for the Canary Islands
×
Orders to the Canary Islands, Ceuta and Melilla
Orders to the Canary Islands, Ceuta and Melilla are exempt from VAT, however a rate of 4% at all product prices due to handling and handling fees.
The price of this product for the Canary Islands, Ceuta and Melilla is 24.06€
Quimicamp Multifunction Chlorine tablets 5kg. Without copper sulphate, special for LINER pools.
Chlorinated product, enhanced in its formula to act as a disinfectant, algaecide, bactericide, fungicide, flocculant, stabilizer and destroyer of organic matter, keeping the water perfectly healthy, clear and transparent. Ideal product to remove black and green stains from tile joints and from the floor in general.

DOSE:

• 2 tablets in the skimmers for every 50 m3 of water. Repeat according to consumption (6-7 days).
• Place them in the pump pre-filter if fast action is desired.
Does not contain inorganic salts, without copper sulfate.
Customers who bought this product also bought: