Thursday 14, Friday 15 and Monday 18 our store and telephone service will be closed.
Saturday 16 and Tuesday 19 we will remain open from 9:30 a.m. to 1 p.m.
** ORDERS FROM OUR WEB PAGE WILL BE DELIVERED WITH TOTAL NORMALITY **.
Hours: mornings 10.30 a.m. to 1 p.m., afternoons 5 p.m. to 7 p.m. Saturdays from 10 a.m. to 1 p.m.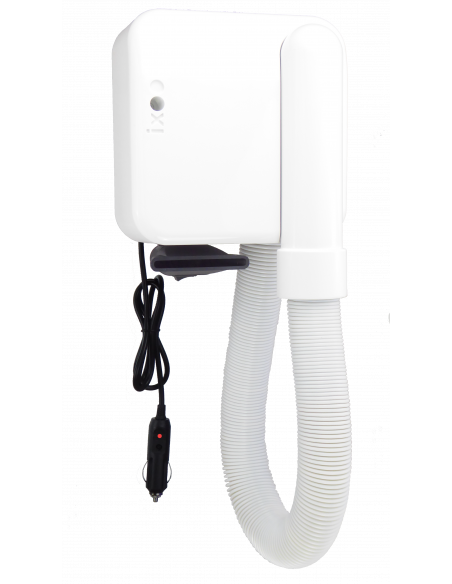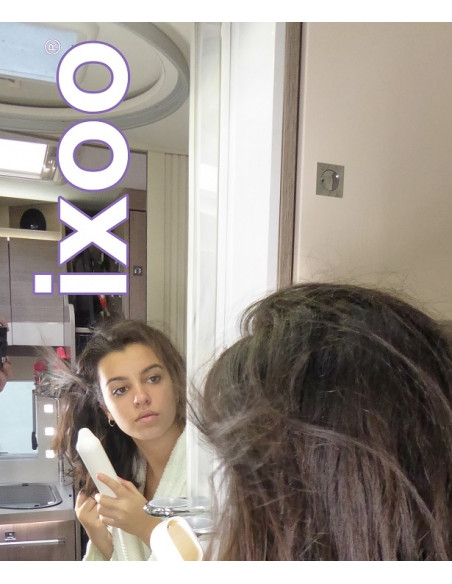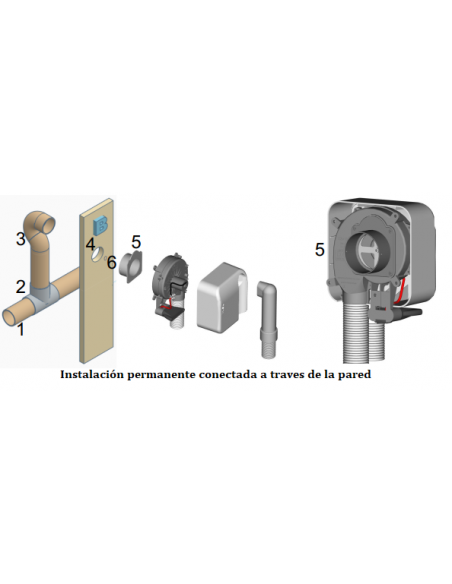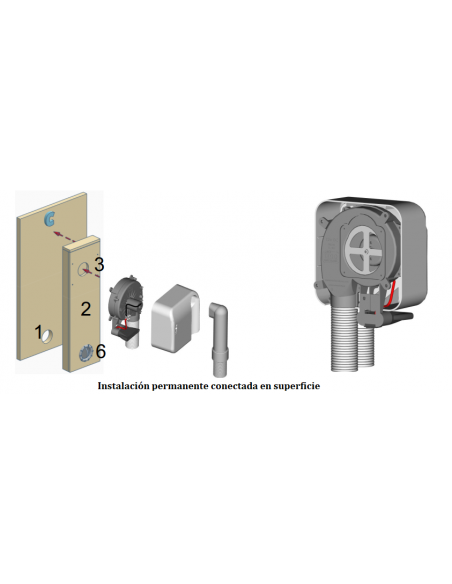 Dryer Ixoo V.4.0 W 12V WHITE
Check here the price for the Canary Islands
×
Orders to the Canary Islands, Ceuta and Melilla
Orders to the Canary Islands, Ceuta and Melilla are exempt from VAT, however a rate of 4% at all product prices due to handling and handling fees.
The price of this product for the Canary Islands, Ceuta and Melilla is 51.53€
Dryer Ixoo V.4.0 W 12V
Ixoo shows off its patented dryer that gives you the power and heat you need to dry your hair.
It works wherever you want, without limitations, without plugs, without expensive inverters that damage batteries or noisy generators that bother you.
It means 100% freedom and comfort inside your vehicle.
The Ixoo dryer can be temporarily used in any air outlet or fixed to a wall.
Once connected to the hot air of the heating, you only need to connect to 12V and you can enjoy your dryer.
The dryer is prepared to work with Webasto or Truma air outlets.
Optionally, you can equip your dryer with an Ixoo folding diffuser, available on our website.
Use tips:
** Winter : Start ixoo, turn on the heating and adjust the thermostat to the desired temperature. Now you can enjoy the experience. If you need more power or air temperature, you can close the air vents: the more you close, the more power concentrated in the one you are using.
** Summer : Start ixoo, close all air vents and turn on the heating with the thermostat set to the temperature
maximum. When the air reaches the desired temperature, you can optionally stop the heating and continue to enjoy about 10 minutes of hot air without increasing the temperature of your motorhome.
Warning : Ixoo can work continuously for 20 minutes, after that period of time it must be allowed to cool down before a new use.
The working temperature is 90 ºC, check with a thermometer that the air outlet that ixoo will use does not exceed this parameter.
In the vast majority of motorhomes the temperature will be lower, ideally around 70ºC. If you don't have a thermometer, put your hand in front of the air vent you're using, and if you can't resist the heat, that means it's too hot for ixoo too.
Reducing the temperature is very simple, you can use one or more of the following options:
1- Reduce the speed of the heating fan, at lower speed, lower temperature.
2-Use ixoo in an outlet far from the heating, for each meter of tube, the air cools approximately 10ºC
3-Open any other air outlet, for each outlet that is opened the temperature will drop by approximately 10ºC
Demonstration videos of Ixoo.
Customers who bought this product also bought: