*20% DISCOUNT awnings and windows, info tel. 868619119
*Discounts for the public and professionals for orders with collection in a physical store or shipping management on behalf of the client. (phone orders only)
Store hours: mornings from 10:30 a.m. to 1:00 p.m., afternoons from 5:00 p.m. to 5:00 p.m. to 7:00 p.m., Saturdays from 9:30 a.m. to 12:30 p.m.
FOR EXCLUSIVE DISCOUNTS FOR PROFESSIONALS CALL PHONE 868619119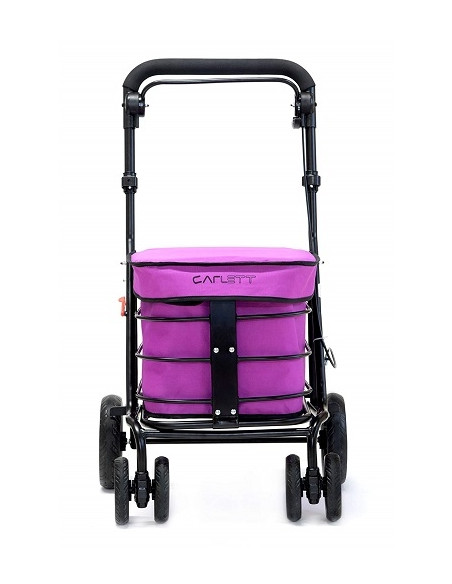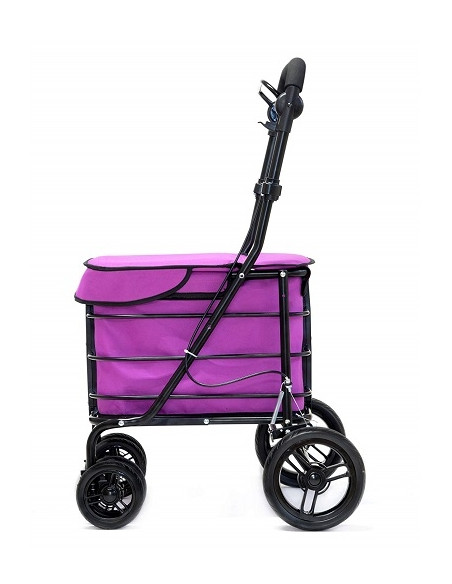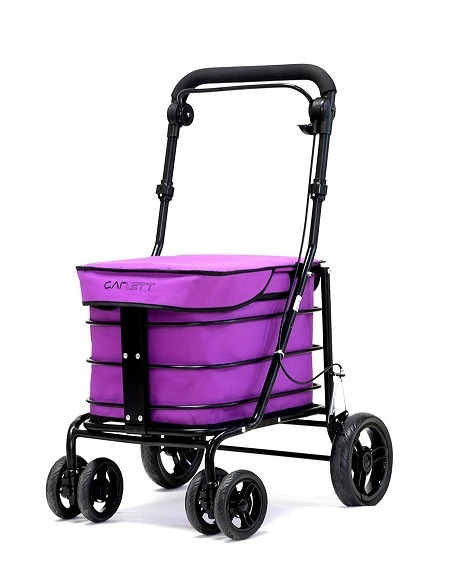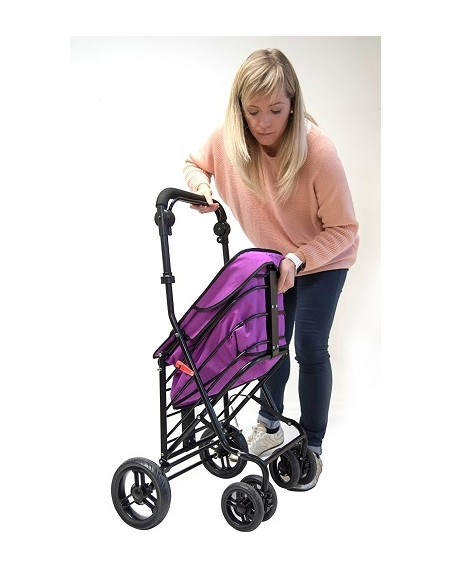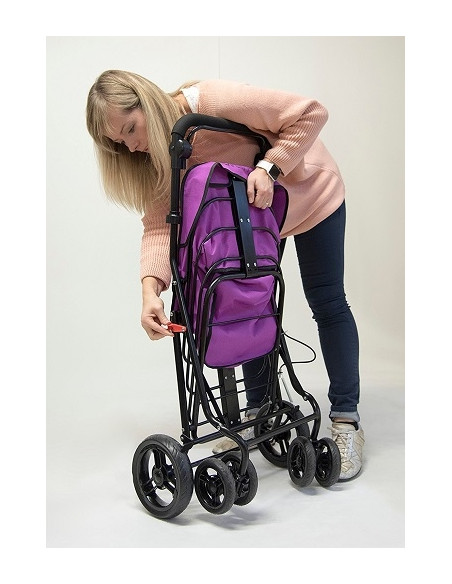 Folding shopping cart with seat Fuchsia Carlett 700
Check here the price for the Canary Islands
×
Orders to the Canary Islands, Ceuta and Melilla
Orders to the Canary Islands, Ceuta and Melilla are exempt from VAT, however a rate of 4% at all product prices due to handling and handling fees.
The price of this product for the Canary Islands, Ceuta and Melilla is 119.47€
Folding shopping cart with seat and four wheels Carlett 700
It is a large shopping cart, designed to respond to two needs: shopping and resting.
It's ideal for leisurely shopping, offering the chance to sit back and relax for a few minutes and then continue with more energy.
It is a product designed for independent people of all ages, who enjoy a daily outing and who are looking for a practical and comfortable accessory in which they can carry their purchases effortlessly.
The main features of the Lett700 are the safety or parking brake, essential when using it as a seat, and the instant braking that is activated by hands.
It has swivel wheels that facilitate its movement and an adjustable and ergonomic handlebar to adapt to anyone.
The inner bag, with handles, is removable and washable.
Its easy and compact folding system with safety lock allows us to store the cart in any closet.
It has a manual wheel brake lever with two positions, a brake for the journey and a fixed one for greater safety.
Characteristic:
-Detachable bag for washing.
-Aluminum chassis
-Maximum seat load 100 kg
-Waterproof: Water resistant fabric
-Easy folding
-Convertible to 2 wheels folded
-Large capacity: removable inner bag with handles (capacity 32 litres).
-Textile material: polyester.
-Braking system: Unique in the market with instant brake and safety brake
-Silent EVA wheels.
-Compact folding.
-Height adjustable handlebar.
-Unfolded measurements W 51x L 36 X H 90-100 cm
-Measurements folded W 51 x L 36 x H 101-111 cm
Purple.
Customers who bought this product also bought: