*20% DISCOUNT awnings and windows, info tel. 868619119
*Discounts for the public and professionals for orders with collection in a physical store or shipping management on behalf of the client. (phone orders only)
Store hours: mornings from 10:30 a.m. to 1:00 p.m., afternoons from 5:00 p.m. to 5:00 p.m. to 7:00 p.m., Saturdays from 9:30 a.m. to 12:30 p.m.
FOR EXCLUSIVE DISCOUNTS FOR PROFESSIONALS CALL PHONE 868619119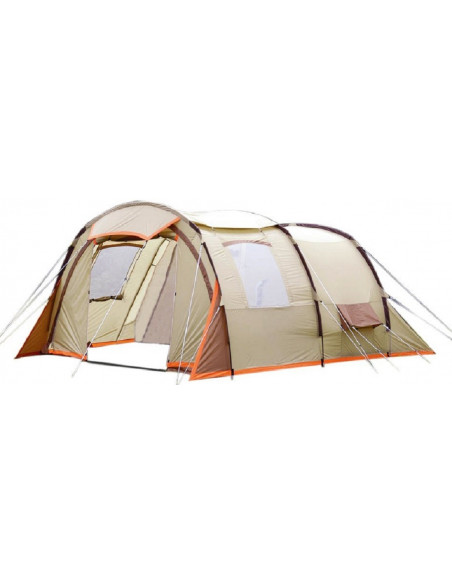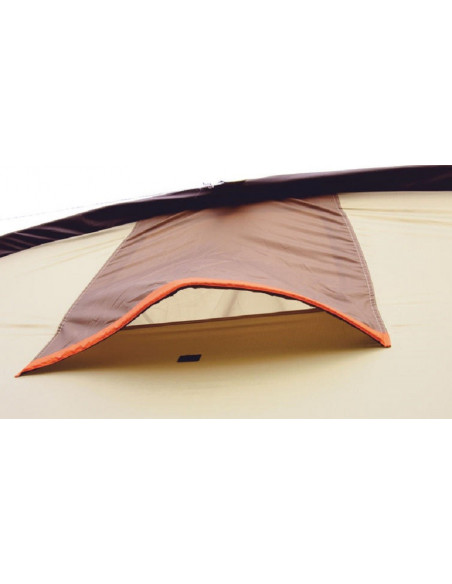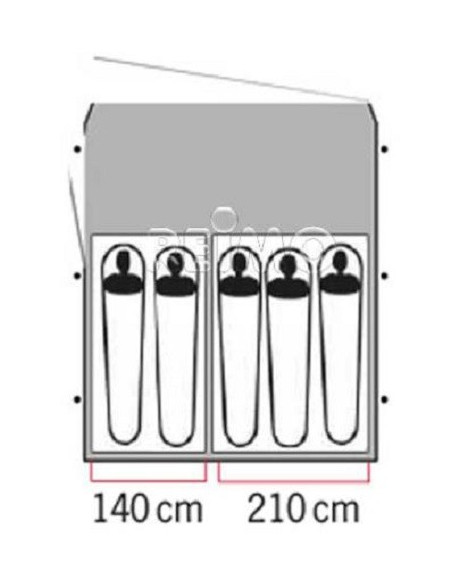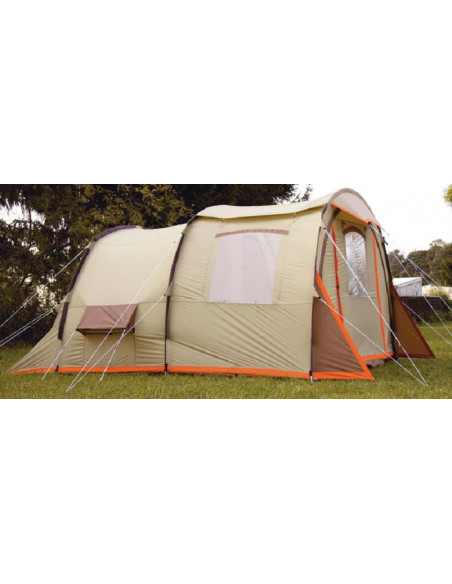 Check here the price for the Canary Islands
×
Orders to the Canary Islands, Ceuta and Melilla
Orders to the Canary Islands, Ceuta and Melilla are exempt from VAT, however a rate of 4% at all product prices due to handling and handling fees.
The price of this product for the Canary Islands, Ceuta and Melilla is 145.69€
SILVRETTA Z6 CAMPAIGN TENT FOR 5 PEOPLE.
Silvretta Z6 is built with front vents and clear window with inner flap at the front.
On the side walls of the tent there are large windows with mosquito nets.
The sleeping cabins have a great depth of ventilation.
There are two sleeping cabins:
- Cabin in which there is space of 140 cm to sleep for two people.
- 210 cm cabin for 3 people, all equipped with mosquito net and organizer next to the door.
Completely removable front wall.
In the upper rear part of the roof there is a space for ventilation that can be opened or closed when desired.
Double roof that can be closed with a zipper.
Outer tent material: 100% polyester, PU + UV-coated, seam-sealed.
Inner tent: 100% Polyester, breathable.
Surface: 100% polyethylene.
Poles: fiberglass, 2 steel bars, 2 steel poles.
Scope of delivery: outdoor tent, 2 sleeping cabins, fiberglass poles, 2 reinforcing bars, steel poles, 2 pegs, guy ropes and packaging.
Product Dimension (Unfolded):
370 x 400 x 220cm

Package size:
75x25x25cm
Weight:
15.5kg
Customers who bought this product also bought: