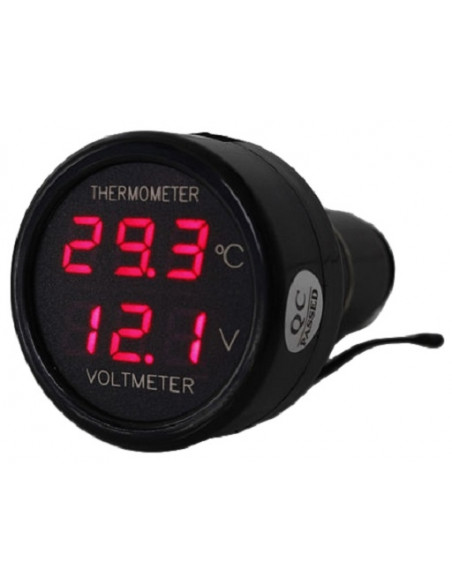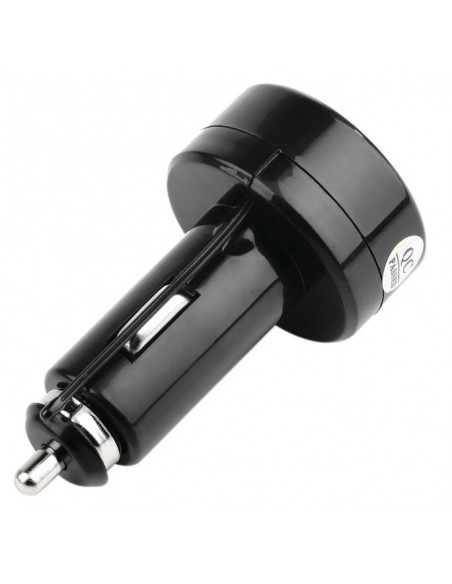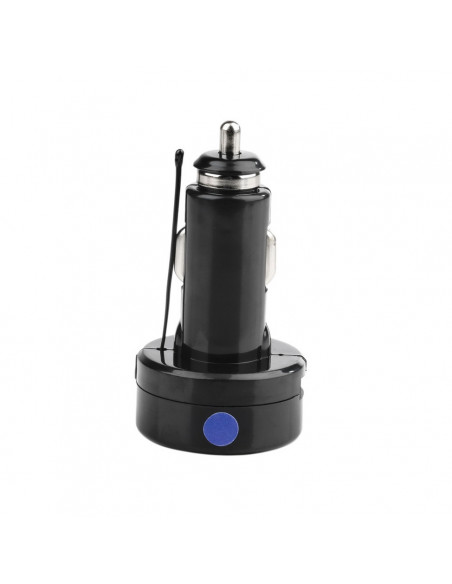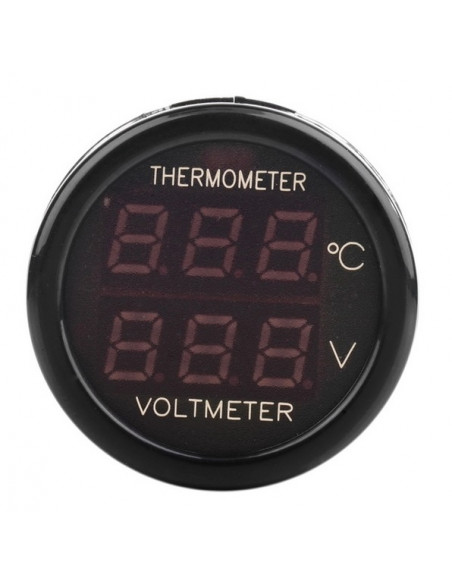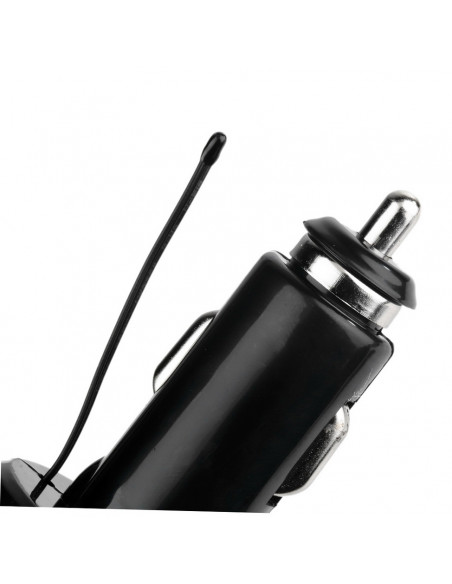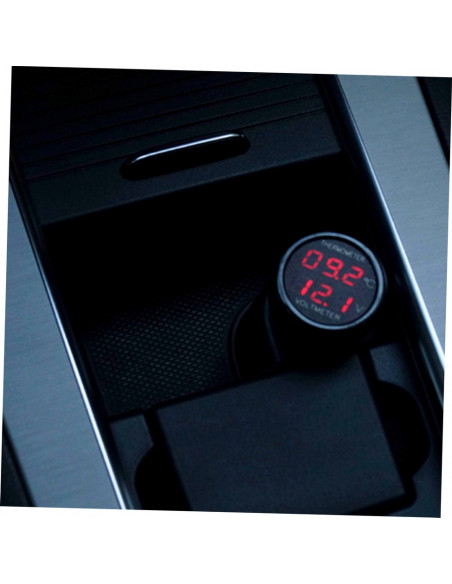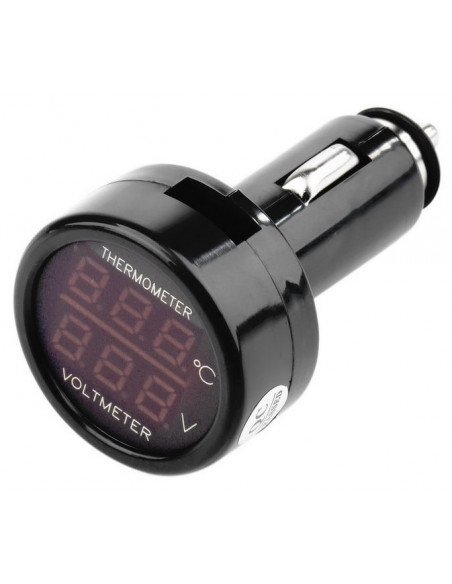 Voltmeter and Thermometer for 12v lighter
Propio
Check here the price for the Canary Islands
×
Orders to the Canary Islands, Ceuta and Melilla
Orders to the Canary Islands, Ceuta and Melilla are exempt from VAT, however a rate of 4% at all product prices due to handling and handling fees.
The price of this product for the Canary Islands, Ceuta and Melilla is 7.39€
Digital display to view the voltage and temperature in ºC by connecting to the cigarette lighter of a car, motorhome or other 12v vehicle.
Don't ever get stuck again. Control the battery level of your vehicle with this practical voltmeter for cigarette lighter. It is enough to carry it connected to the cigarette lighter socket and you will be able to permanently control the battery charge level.
It is also used to check if the alternator works correctly and supplies voltage to the battery, since while the engine is running, it can be seen how the voltage of the cigarette lighter is greater than that indicated on the display when it is stopped. If not, it means that the alternator is not charging.
Ideal for cars, vans, trucks, caravans, motorhomes, etc.
Material: ABS
Colour: Black
Dimension: Approx. 75x37mm
LED display color: Red or Blue. (It is sent according to availability)
Power: DC12V
Temperature range: -10~80℃
You might also like
electronics
Propio
Ferreteria (ojo, añadir las dos pilas LR44 en el envío)
electronics
Propio
Ferreteria
Customers who bought this product also bought: